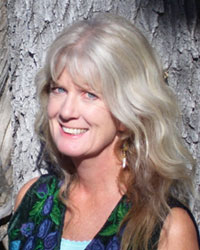 ABOUT CHRISTINE WARREN
Christine Warren is a national program presenter, counselor, and life coach who offers workshops in vision, navigating change, and personal growth. Her transformational workshops have been offered for 30 years at Kripalu Center, where she is a founding member, as well as at Omega Institute, The Open Center, Atsitsa in Greece, Hollyhock Center, Esalen Institute, Rowe Conference Center, and elsewhere.
In the corporate field, Christine was director of Kripalu Center's Foxhollow Leadership Center, leading four-day Conscious Leadership retreats for international corporate owners. In 1987 she co-founded New Resources for Growth, a corporate training company teaching Vision, TeamBuilding, and Strategic Planning to executive teams of over 50 corporations. She has led offsite retreats for the executive teams of Canadair, Princess Resorts, CBS-TV, ABC-TV, Warner Brothers TV, Barnum and Bailey Circus, Hard Rock Café, Aetna, Young Presidents' Organizations, and leading New England advertising groups, as well as Icelandic corporations.
A Life Coach, pastoral counselor, and consultant on change and vision, Christine leads groups in Santa Fe, and offers private sessions by phone and in person. She has led workshops in Body-Mind Integration at American Humanistic Psychologists' conferences, and has taught graduate workshops in holistic counseling at Long Island University and Lesley College, Cambridge. She has been a participant in the Santa Fe Jung Institute's Advanced Studies in Jungian Psychology program and has studied depth psychology at Pacifica College.
Christine is the author of three books on spirituality and holistic health, and of the forthcoming book, Navigating Change.